Screenings of  The Life and Gardens of BEATRIX FARRAND by Karyl Evans with Lectures / Panel Discussions / Q & A:
The National Building Museum, Washington, DC



Inaugural program of the annual Darwina L. Neal Lecture Series on Cultural Landscapes at the National Building Museum in Washington DC.
"I think you'd agree that the event was a truly great success. I think the film masterfully conveyed the message that, while we may not see many classically-designed landscapes today, those of Beatrix Farrand that exist are still appreciated and admired and are important to our cultural landscape history. You've done a wonderful deed in capturing the beauty, sophistication, and legacy of Beatrix Farrand and her gardens. I hope you were as pleased with the evening as we were. Bravo! And thank you!"   

– Chase Rynd, Hon. ASLA, Executive Director, National Building Museum, Washington DC, November 2, 2017
Green Spring Gardens, National Historical Site, Alexandria, Virginia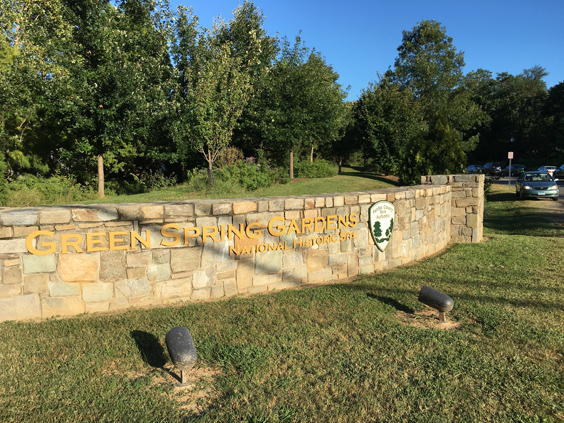 "The sold-out event was a tremendous success and earned extremely positive feedback from a capacity audience of 110 attendees. The film garnered high praise from audience members who were also excited to hear from the film's creator in person. Ms. Evans gave fascinating insight into the making of the film and her exhaustive research on Beatrix Farrand. Many guests commented on the film's stunning presentation and the skill with which an extremely prolific career was encapsulated effectively in a short documentary format. The prestigious event was a high programming point on which to close our summer season!" 

– Deborah Waugh, Green Spring Gardens, Alexandria, Virginia 
 Beatrix Farrand Society Annual Meeting, College of the Atlantic, Bar Harbor, Maine
As President of the Beatrix Farrand Society, I want to let you know that we were thrilled to show your masterfully crafted film on Beatrix Farrand. It was by far the most successful event in both attendance and positive feedback that we have had. We wereall duly impressed with the way you are able to put your well researched information together in such a eloquently concise and comprehensive way. Your film got such a strong response and does such a great job telling the story of Beatrix Farrand's life and work that we would very much like to use it in the future as an integral part of our forthcoming programs.

~ Scott Koniecko, President, Beatrix Farrand Society, Bar Harbor, Maine
Harkness Memorial State Park, Waterford, Connecticut 
What a perfect evening, I've had wonderful feedback on the event. The attendees loved the film, really enjoyed your taking them through your creative process, and felt a renewed pride in our Beatrix Farrand site. They also liked chatting with you post film and sharing their garden thoughts! Perhaps we could pursue in the future a documentary focused exclusively on Farrand / Edward and Mary Harkness and other artisans who have worked at Harkness.

~ Eileen Grant: Friends of Harkness, Harkness Memorial State Park, Waterford, Connecticut
Other Screening Locations:
Tower Hill Botanic Garden, Boylston, Massachusetts 
The Preservation Society of Newport County, Rosecliff, Newport, Rhode Island  
Ambler Arboretum, Temple University, Ambler, Pennsylvania
Inaugural program for the Annual Women in Horticulture Lecture Series at Ambler Arboretum
Connecticut Trust for Historic Preservation, New Haven, Connecticut
Co-sponsored by Connecticut Humanities and in partnership with the Connecticut Chapter of the American Society of Landscape Architecture
Garden Club of New Haven, New Haven, Connecticut 
Yale University Planning Department, New Haven, Connecticut 
New Haven Documentary Film Festival, Yale University, New Haven, Connecticut 
Ocean Reef Garden Club, Key Largo, Florida 
Garden Club of Hartford, Hartford, Connecticut 
Fairfield Garden Club, Fairfield, Connecticut 
Essex Library, Essex, Connecticut 
Enfield Garden Club, Enfield, Connecticut 
Leete's Island Garden Club, Branford, Connecticut 
Jonathan Edwards College, Yale University, New Haven, Connecticut 
The Club at Morys, Yale University, New Haven, Connecticut 
University of Maine, Orono, Maine 
Barrington Garden Club, Barrington, Rhode Island 
Cheshire Public Library, Cheshire, Connecticut 
Branford Garden Club, Branford, Connecticut  
Screening of Beatrix Farrand, Landscape Architect, Yale University by Karyl Evans
Molecular, Cellular, and Developmental Biology Department, Yale University, New Haven, Connecticut 
I wanted to compliment you again on the professionalism of your film. It was a delight to experience, and I think it would the basis of a fascinating program for GCA clubs. I know I would like to recommend your presentation to our Program Committee. Thank you for the privilege of being able to see your magical production. I enjoyed it very much.

– Patricia Spaght, Zone II Director, Garden Club of America
Karyl Evans's documentary film provides beautiful and engaging insights into the life and works of Beatrix Farrand. It makes me long to visit Farrand's important gardens and to learn more about this icon of American landscape architecture.

– Debbie Edwards, Vice President, Executive Committee, Garden Club of America
It is a wonderful film and a stellar selection of projects.

– Judith Tankard, Landscape Historian and Beatrix Farrand Scholar
I am the chairman of my club's Garden History and Design committee and on Monday I hosted them for a viewing of your fabulous film. Beatrix Farrand is an inspiration and your film brought her to life in such a remarkable way. The narrative was so expertly woven into the beautiful feast of images and the committee's curiosity has now been piqued to learn more about the work she did for Oberlin College. To inspire others to want to learn more is a mark of success and you have inspired us.  We are in awe of your immense talent and we thank you for this wonderful film.

– Mary H Harman, GCA Director, Zone X, Country Garden Club, Perrysburg, Ohio
The film was a huge hit and thank you for sharing it with us. It was impressive how much you researched about Beatrix and the presentation was informative and beautiful.

– Missy Jenson, Conservation Committee Chairman, Garden Club of America and the Carmel-by-the-Sea Garden Club, California
The Life and Gardens of Beatrix Farrand is a wonderfully researched and thoughtfully presented production by 5-time Emmy award winning filmmaker and Garden Club of New Haven member, Karyl Evans. She has highlighted Ms. Farrand's life and career with an impressive commentary and array of archival photographs, in addition to stunning stills of Farrand's gardens that Karyl has taken herself. Needless to say, we will be inviting Karyl to present during our Program Schedule for the Garden Club during our 2015-2016 season!

– Betsy Hartmayer: Chair, Programs, Garden Club of New Haven
The Life and Gardens of BEATRIX FARRAND is selected by the Garden Club of American as a Recommended Gift, 2017.